---
How they all laughed at the absurdity. Who would be mad enough to attempt to work with animals despite having no experience at all?
Well, five months later, and despite the many apparent odds, 'Bertie's Big Idea' hit computer screens around the world!
Here's what we learned along this re-bark-able journey.
---
1. Many minds are better than one
It's an old adage, but gaining feedback throughout the video process really did make for a better final product.
When we first started creating the Bertie video, we started with some great brainstorming sessions, but as storyboarding and scriptwriting became more detailed, it became tempting to keep it between one or two people to speed up the decision-making process.

This was ultimately a mistake and one we quickly reversed – getting everyone's input on jokes, style, structure and detail really improved the final product, with everyone from sales representatives to product specialists throwing the likes of Starbarks and Furever 21 at us. Dog puns galore!
---
2. Planning is im-paw-tant
We can't stress this one enough. Getting as granular as possible in the pre-filming planning process helped remove a lot of stress on the day of the shoot.

Despite some pretty meticulous planning with regards to props, dogs and the story itself, however, we managed to overlook planning each individual shot on the day…
It became quickly apparent that a list of every shot we could tick off would be quite handy, and we had to put one together on the spot. Not ideal! Planning everything early will reduce stress and improve accuracy.
---
3. Location, location, location
So, there we were, eyeing up our actual working office and discussing which furniture would have to be moved where and how much of a pain it would be if, maybe, the whole sales team worked from home on the day of filming.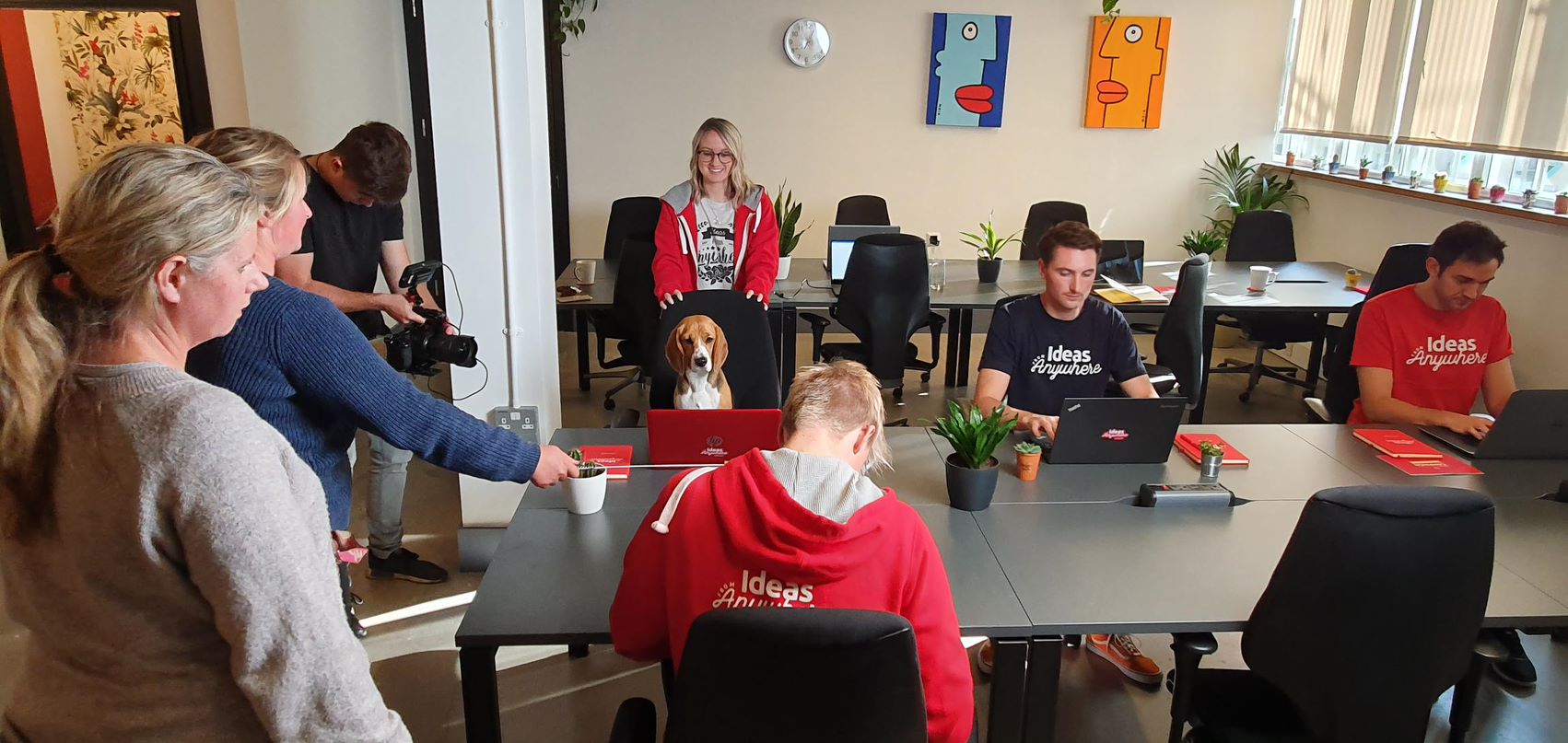 We very fortunately came across a spacious space and a kind team at Canvas offices who were happy to lend it to us for the day. So, instead of shooting in our cluttered offices where everyone would be trying to get on with their day jobs, we had an airy, bright and, most importantly, blank canvas to work with.
This made the video look clean and put together (right..?). Don't settle for a bad shooting location!
---
4. Delight the screen in every scene
Following the advice of our friends at Sandwich video, we wanted to make sure we were delighting our audience in every scene.
This could be a highly textured shot of Bertie with his big, puppy-dog eyes, a satisfying click of a door, a background pun or a pleasant crescendo in the music ­– we wanted to make every single shot a treat for the senses.

Whether or not we achieved this is up to you guys, of course, but it gave us an unwavering true north when it came to direct the video on a shot-by-shot basis.
---
5. Fortune favors the bold
W.C Fields famously said: "Never work with children or animals!"
Both are unpredictable and quickly tire out, which doesn't lend itself to a full day of shooting in a stuffy room and under bright studio lights.
A risk even for the pros, we knew it was pretty crazy for us to try and shoot the Bertie video when the sum of our canine experience was hosting our own office dog, Millie. Even our history of creating video content with humans was limited.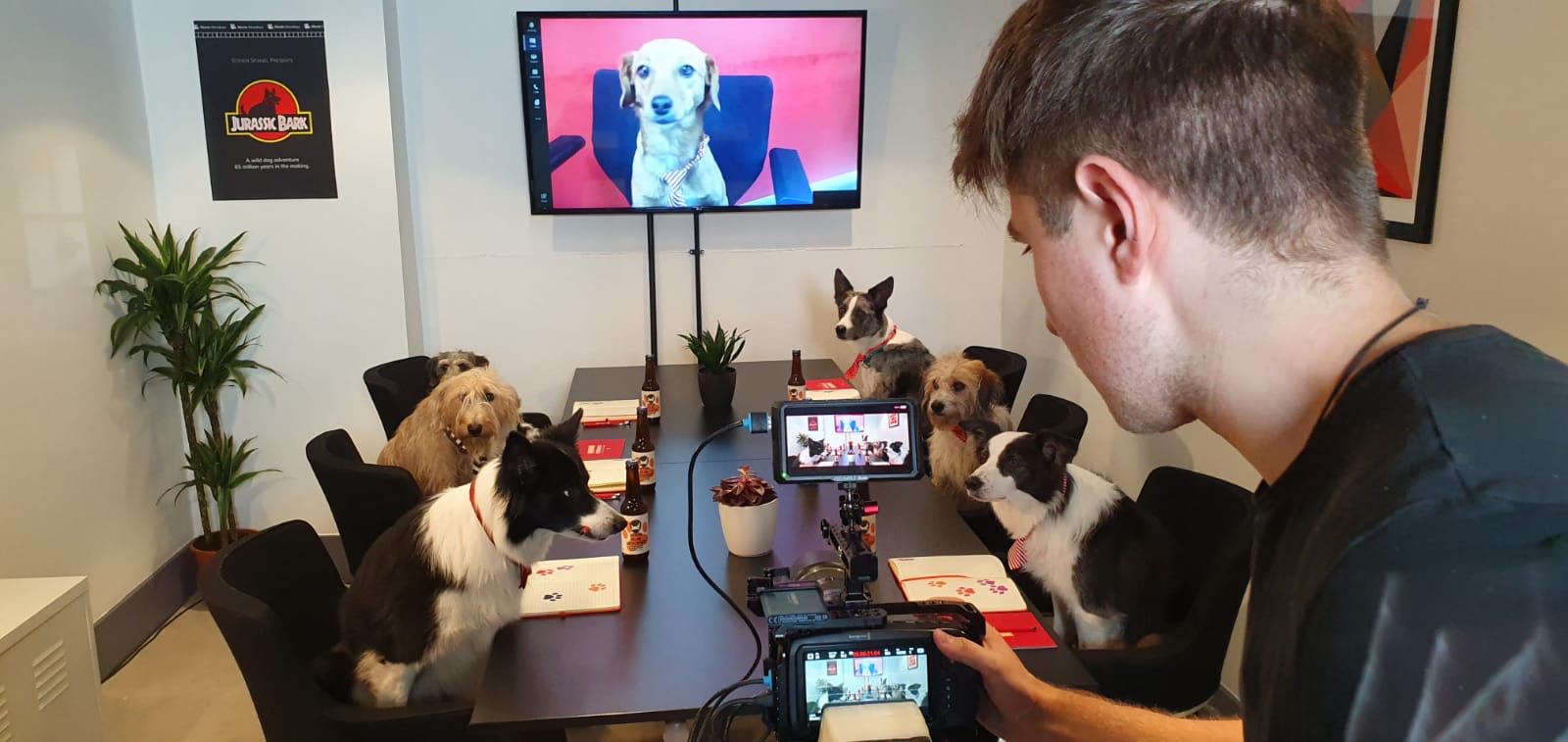 This said, we thought to ourselves 'who doesn't like a dog video?' and threw ourselves (and our little furry friends) into the challenge. We must give a special mention to the amazing team at Pets on Sets. Their dedication and patience in helping us to capture the perfect cut was a marvel to watch (as was their 'sausage on a stick' technique).
---
6. Challenge everything
This was a useful mindset when it came to being creative. There are no 100% correct answers or decisions, especially in a project as volatile as a dog video, so having a group of people working together that aren't afraid to disagree was useful.
A great example of this was with the voice over – we had a pretty even split amongst the team as to whether the voice over should be an internal or external monologue, and it was interesting as everyone had to consider another option to the one they had had in their head all along.
We found the challenging of ideas led to concepts being thought about more deeply, to a process of starting with 'why?' and a better, more complete planning process.
---
7. Sweat the small stuff
The devil is, famously, in the detail, and this became apparent when it came to the edit.
We went through many (many) rounds of editing and at points were cutting individual frames to create the look and feel we had envisioned. Same for the voice over and the music.
Even though it can be a painful process (for you and your poor editor – sorry, Calum!), it's worth every second of re-cutting and re-watching to get a video you love at the end.
---
8. Cut ruthlessly
The toughest of all the lessons. We ended up cutting some scenes that we visually really liked, just because they didn't make sense in the plot.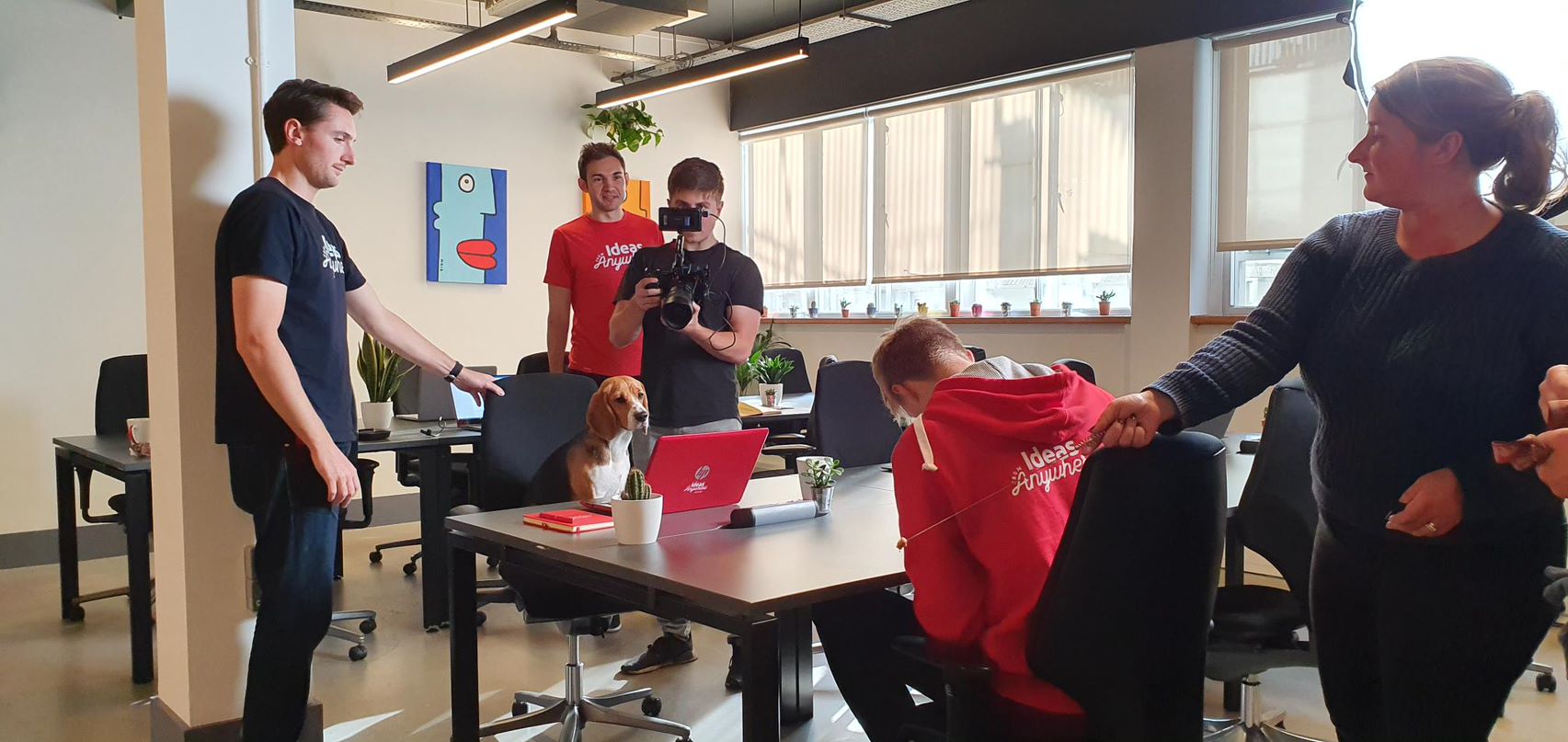 This was hard because we took shots all the way through from conception to storyboarding to shooting, making it hard just to cut them out the video.
That said, what removed actually turned out to be as important as what we left in. Don't be afraid to make the tough calls!
---
9. Let it simmer
Leading nicely on from really looking out for the detail is to let the final cut simmer. We actually finished our 'final' cut before Christmas, with a view to launch the video at the end of January.
Showing family, friends and people outside of the project gave us fresh perspectives and an opportunity to notice things we may not have picked up initially.
Giving the video some cooling off time and space for a second final cut improved the end result.
---
10. Money isn't everything
Any fans of Wista will know that the budget is not the deciding factor when it comes to making an awesome video.
We had a modest budget and created a lot of the props in-house to keep costs low but get those high impact shots.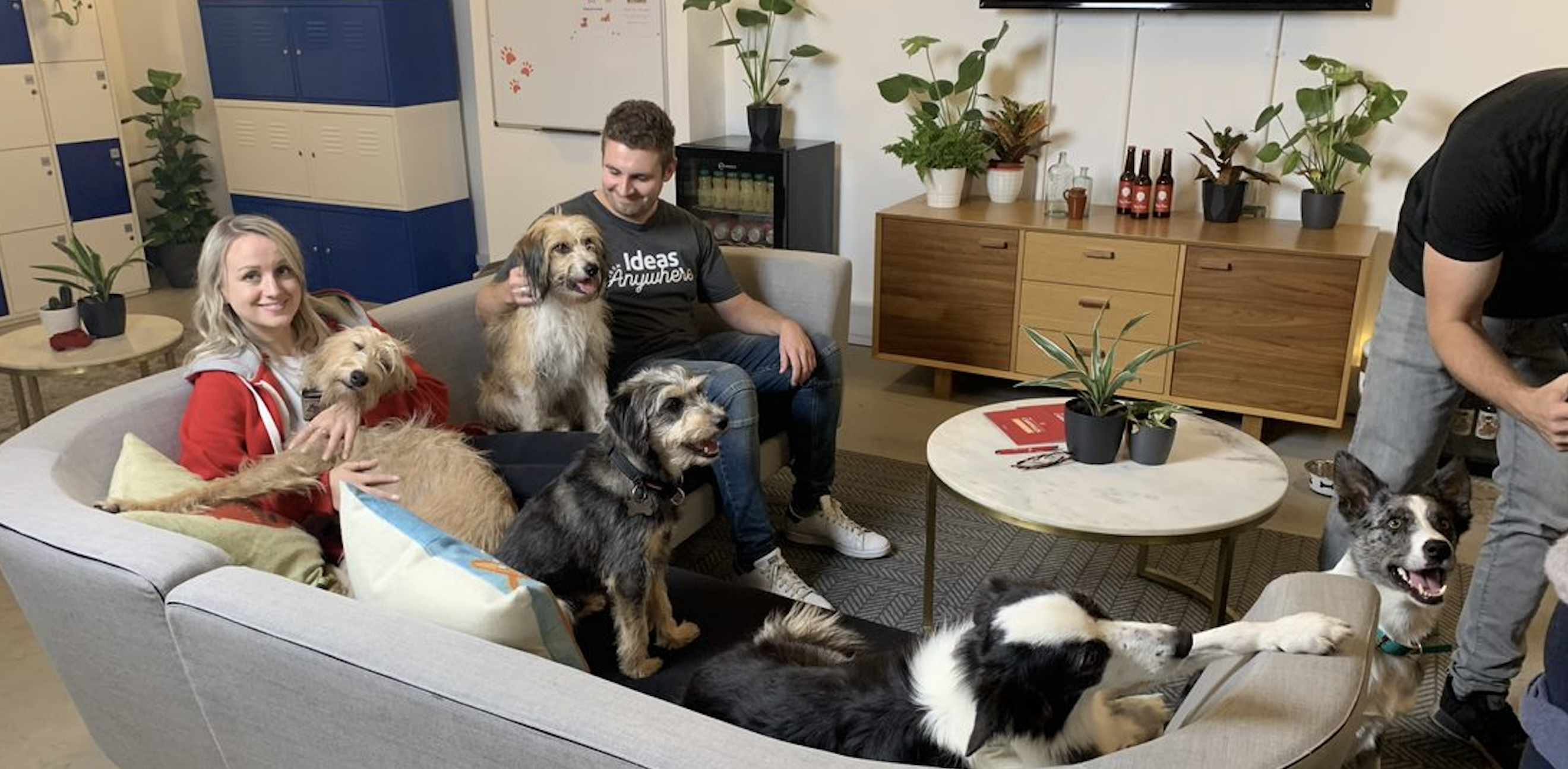 Equally, we were lucky in scoring a great location for free and being able to rely on our internal team members to support the process.
Of course, hiring dog actors comes with a cost, but knowing that they were all rescue dogs really balanced out the budget and, with some research and creativity, we were able to produce the video at a remarkably low cost.
---
If you love Bertie the Beagle and his rescue pals as much as we do, you can help support the cause by heading to the Bertie shop.
If you have any questions about shooting a dog video, just shoot us a message at hello@sideways6.com!
---