Customers want to buy from sustainable brands, employees want to work for sustainable companies, and everyone wants to save the world from climate collapse.
In today's world, everyone is focused on sustainability. We all must come together and take on the collective responsibility of driving sustainability across every aspect of our lives.
You might have a sustainability strategy, but is it sustainable?
Companies have a responsibility to adapt, change, and innovate to become more sustainable. Whilst the onus is on company leadership to hit those CO2 emissions and waste to landfill targets, it is the people within that have the power to make a difference.
Sustainability isn't about making one big change or finding a quick fix, it's about nurturing a long-term culture shift that needs to affect every aspect of the organization, right down to the very roots.
Or as McDonald's puts it in this video, 'when you change a little, you change a lot':
Whether working in an office or on the shop floor, it is your employees working together to come up with new ideas and new ways of doing their day-to-day that ultimately will make the difference.
So, let's take a look at some examples of how companies are driving sustainability from the bottom-up, involving employees at all levels of the business and their sustainability strategy.
---
Examples of employee-led sustainability
1. Marks & Spencer
As well as investing heavily in training and development for sustainability employees, Marks and Spencer has sustainability champions in every one of its 1,380 stores to ensure that each store is hitting its sustainability targets.
The UK retailer also runs an employee suggestion scheme called 'Suggest to Steve', which allows employees to share their ideas. One aspect of this enables employees to share their sustainability ideas, however big or small.
For example, one employee suggested that M&S remove paper return slips from every online parcel in place of digital returns, saving 205 tonnes of paper each year.
That's over 5,000 trees every single year!
There are various other examples of how employee ideas at M&S are encouraging staff and customers alike to be more sustainable.
For example, the 'Shwopping' initiative:
Customers and employees can donate used or unwanted clothes, shoes, bras, and accessories in M&S stores.
The clothes are then sent to Oxfam where they are resold in-store or online, or recycled into new materials.
Because this employee took initiative to share their idea, and there was a willingness from senior leaders to listen, 28 million garments have been donated in M&S and Oxfam shops, worth an estimated £19 million for Oxfam.
---

2. Nestlé
Nestlé asks its employees to share ideas and suggestions around how it can operate more sustainably through its own employee suggestion scheme, InGenius.
As part of the company strategy, Nestlé has committed to making 100% of its packaging reusable or recyclable and has also announced plans to reduce the use of virgin plastics by one-third with both objectives set for 2025.
One example of an employee idea to help realize this goal is the introduction of dispensers in-store for different types of Purina cat food and Nescafé soluble coffee.
They help to reduce the use of single-use plastic, by enabling customers to bring their own reusable containers and fill them up from the dispenser, helping to bring sustainability to the shop floor and engaging customers in the process.
No matter who you are or what you do,
if you are passionate about solving a
problem or creating an opportunity,
you can submit an idea to InGenius.
----- Nick De Blasio, Employee Innovation @ Nestlé-----
Also, InGenius saw the creation of Nestlé's 'Fast & Green' solution, which offers the opportunity for Nespresso customers to have new Nespresso pods delivered to their door, by bike, in under 1 hour.
The delivery person will also pick up the used pods so they can be disposed of sustainably.
Solutions such as this unite your company and customers in the collective goal of sustainability, they encourage employees and customers alike to engage in sustainability whilst also showing your brand to be an active participant in sustainable business goals.
---

3. The Co-op
Meanwhile, the Co-op has launched in-store recycling for plastic bags and product wrapping to try to reduce plastic pollution.
The initiative comes after the success of a 50 store trial which found that 86% of shoppers are likely to use the service.
80% of retail customers would endorse a supermarket's move to go plastic-free, whilst 91% would be likely to encourage friends and family to shop there as a result of the pledge. - Edie
As a result of the initiative, Co-op's own food packing is easily recycled by providing a disposal route for materials that aren't likely to be picked up by UK councils.
Co-op is also engaging their customers in their climate goals by opening up conversations with over 14,000 consumers about their key climate concerns.
98% of members said that they were concerned about climate change, highlighting biodiversity loss, global warming, pollution, global inequality, food waste, and plastic waste as some of their biggest worries.
---

4. Pets at Home
Amongst many, many others, here are some key highlights of how Pets at Home are also driving their sustainability goals through employee ideas whilst engaging their employees and customers alike in sustainability.
As well as asking for sustainability ideas from their employees via the company-wide employee suggestion scheme, 'Tell David', Pets at Home are involving their customers in their green strategy.
For example, Pets at Home has recently launched a packaging recycling scheme that provides recycling points for flexible pet food packaging at 40 of its stores.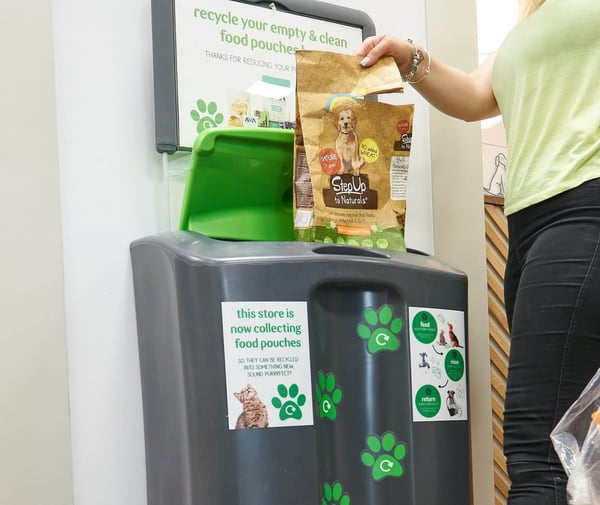 The retailer hopes to extend the scheme to all of the stores by the end of 2022 if the trials prove successful.
The initiative is a great example of how you can engage consumers in sustainability by providing the means for them to be sustainable. It also encourages consumers to visit the stores as it provides a place for them to dispose of the packaging in a safe and green way.
Pets at Home join fellow retailers, Co-op, Sainsbury's Tesco, and Aldi UK in providing an in-store take-back offering for flexible plastics.
---

5. B&Q
UK retailer B&Q is another retailer committed to tackling the climate crisis together with its employees.
They asked their employees to share ideas around how they could operate more sustainably, and the employees shared some great suggestions.
One simple but successful idea that has already been implemented, was to give each employee a personal, re-usable B&Q water bottle.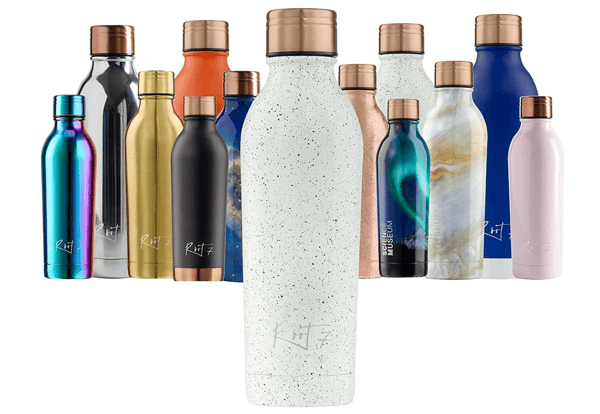 Not only does this ensure employees can stay hydrated and therefore help to boost morale and productivity, but it also reduces the number of plastic water bottles being brought into work every day, thus reducing plastic waste.
This is a great way to engage employees in your sustainability strategy, as they are invited to play an active role in helping to shape a greener future, whilst these sorts of ideas also directly benefit and involve your employees.
---

6. Iceland
Supermarket chain Iceland is another retailer leading the line with its sustainability goals.
Managing Director, Richard Walker regularly writes blogs about the importance of sustainability, and Iceland is driving its sustainability culture of 'Doing it Right' from the very top.
We urgently need to involve everyone in accessible eco-initiatives that truly democratize environmentalism and make it relevant to all.
----- Richard Walker, MD at Iceland-----
Walker is passionate not only about Iceland succeeding with its green initiatives, but actively involving customers, employees, and local communities in humanity's collective responsibility to become more sustainable.
Having a leader so actively involved in the company's sustainability goals helps to engage employees by showing them he actively cares about climate issues whilst also communicating with employees and customers alike the emphasis Iceland is placing on the importance of sustainability.
For example, they support a campaign – 'Backyard Nature' - with a group of schoolchildren called the 'Eco Emeralds'.
The campaign was initiated by a group of children who wanted to encourage and support children with spending more time outdoors to connect with the natural world in the hope that they will become 'nature guardians.'
The campaign comes after studies showed that most children in the UK spend less time outdoors each week than a prisoner spends in the exercise yard.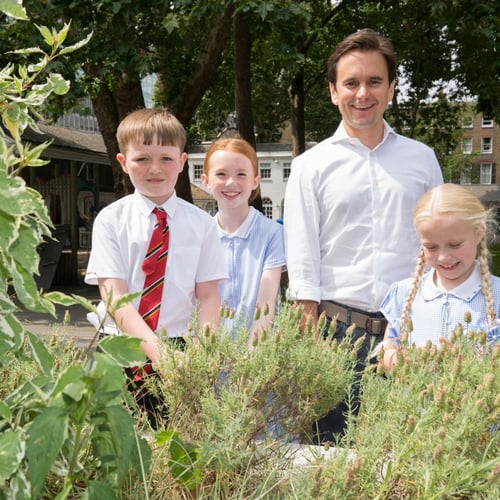 Another initiative Iceland introduced came as part of a 'greengrocer' scheme, where Iceland removed plastic packaging from fresh produce lines at one of its largest UK stores to see whether consumers would buy loose produce.
It's part of an unprecedented pledge in the supermarket sector made by Iceland, to remove all single-use plastic packaging from its own-brand products by 2023.
---
Just the tip of the iceberg...
With nearly every company motivated around the issue of sustainability, it's important that we take the necessary steps to enact effective, long-lasting change.
The problem is, in an industry like retail with so many frontline employees, it can be hard to galvanize everyone around a united goal, and capture insights from those areas of the business that leaders are not privy to on a daily basis.
Think of it like an iceberg.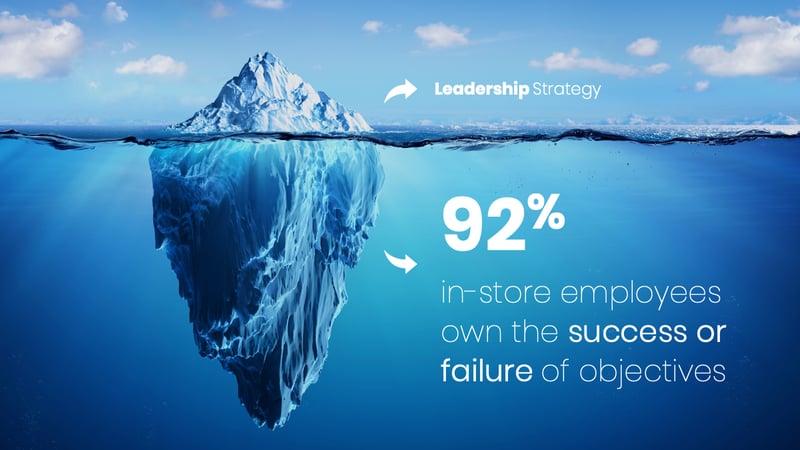 On average, 92% of retail employees work in-store. That means the people making all the decisions make up only 8% of the business.
Only by capturing the insights and ideas from that 92% and building a united effort against sustainability can you effectively build a culture of sustainability and do everything you can to reach and achieve your sustainability goals.
All in all, sustainability is a responsibility we all have to accept, in and out of work.
So, your sustainability strategy needs to match this by engaging your employees, customers, and local communities and involving as many people as possible in order to have the best outcome.