Happy employees are an essential component of any successful retailer. They are central to business operations and deal with your customers every day.
After all, happy employees equal happy customers, and happy customers equal success.
But sometimes it can be hard to know just what it is that makes them happy…
4/5 employees have ideas to improve the business

1/3 employees feel their ideas are ignored

More than 1/2 employees say their company fails to act on good ideas
So, what's the solution?
It's simple. Ask them.
Think about it. Employees are the ones who know what it is that they want. So rather than wasting time, make it easier for everyone and just ask them.
In doing so, you're showing that you're listening, that you care, and that their ideas matter.
But then again, it's not as easy as "just asking" (it never is...).
So, we've taken a quick look at how some retailers like M&S, Nestlé, and Kingfisher (plus one not-strictly-retail company we just couldn't leave out) have implemented a process through which employees can have their say on how to improve their experience at work.
Hopefully, this can give you some inspiration for how you can take steps towards building a happier workforce.
---
Examples of retailers improving employee experience through employee ideas

1. Marks & Spencer
First off, we have one of Britain's most renowned and beloved brands, Marks & Spencer's (affectionately known as M&S).
M&S recently launched a company-wide employee suggestion scheme to collect ideas from all of their 70,000 staff wherein M&S employees are encouraged to speak up and share their ideas on a whole range of topics.
Often, employees share ideas on how to solve problems they're facing at work.
Pam was one such employee. Pam had a problem.
She was hard of hearing, and she kept getting disastrous customer survey scores because she couldn't hear people approach her from behind. And therefore, it looked like she was ignoring them.
She suggested through M&S' ideas programme (which is hosted on Microsoft Teams) that they introduce a 'harder hearing' sign on the back of the uniform for certain employees.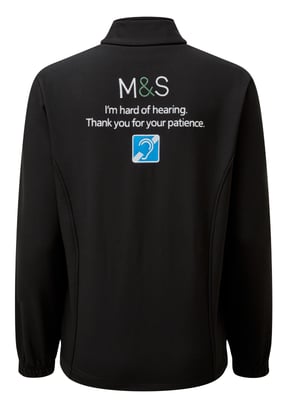 This meant that if a customer approached from behind, they would understand if they got no response.
It turned out that there were 438 other colleagues with the same problem. Just imagine how many thousands of customers this had affected too.
Pam says it has transformed how she feels about her work, how she interacts with colleagues and customers.
And you know what? Her customer service scores turn out to be one of the highest in the business now.
The impact of listening to employee ideas is clearly being felt across the rest of the business as the M&S annual report will attest to, with a 4% reduction in staff turnover and a 5% increase in eNPS.
---

2. Nestlé
Next up, Nestlé, who as well as making a lot of what is in our stores, run retail operations with brands like Nespresso and Häagen Dazs all around the world.
Nestlé's 'InGenius' campaign is widely regarded as one of the best employee-led innovation programmes out there.
Employees can share their ideas via the company's dedicated social network, Workplace from Facebook (or is it Meta now…?). The campaign is so popular that Nestlé has successfully engaged 83,000 people across the business.
Following safety procedures correctly is critically important for any business.
So, one Nestlé employee wanted to take their onboarding process a step further.
Their idea was to introduce VR onboarding for new employees to allow employees to fail in a meaningful way and experience the consequences of the poor processes first-hand.
InGenius is a way to allow our employees to find a voice and a platform
for their ideas.
----- Nick De Blasio, Nestlé -----
The solution enables employees to learn through action as opposed to just seeing and hearing as they are able to actually put themselves in these situations.
The result is the ability to recreate high-risk scenarios without any real-world risk. There was a major increase in employee engagement and positive feedback, with a significant reduction in training costs due to higher knowledge retention.
Whilst 82% of employees feel they have ideas to make their company better, 18% report feeling too afraid to put them forward.
---

3. Kingfisher
Kingfisher wanted to engage their employees during a global pandemic.
They recognized that from their 78,000 employees, there were some incredible stories of employees going above and beyond that weren't being recognized.
We wanted to spark engagement and collaboration across all Kingfisher brands and bring everyone together on Viva Engage for a global celebration
----- Richard Perrett, Kingfisher-----
So, the retailer asked a simple question: "How do we recognize and celebrate the global efforts of our colleagues during the crisis?"
There were examples of some employees already highlighting the efforts of their colleagues on the company's enterprise social network – Microsoft Viva Engage.
However, this was very much happening in the small pockets of the business. Kingfisher wanted to tap into this team spirit to unlock all of these amazing stories.
So, they launched the 'Amazing Stories' campaign as it was rolled out to employees across kingfisher in seven countries globally.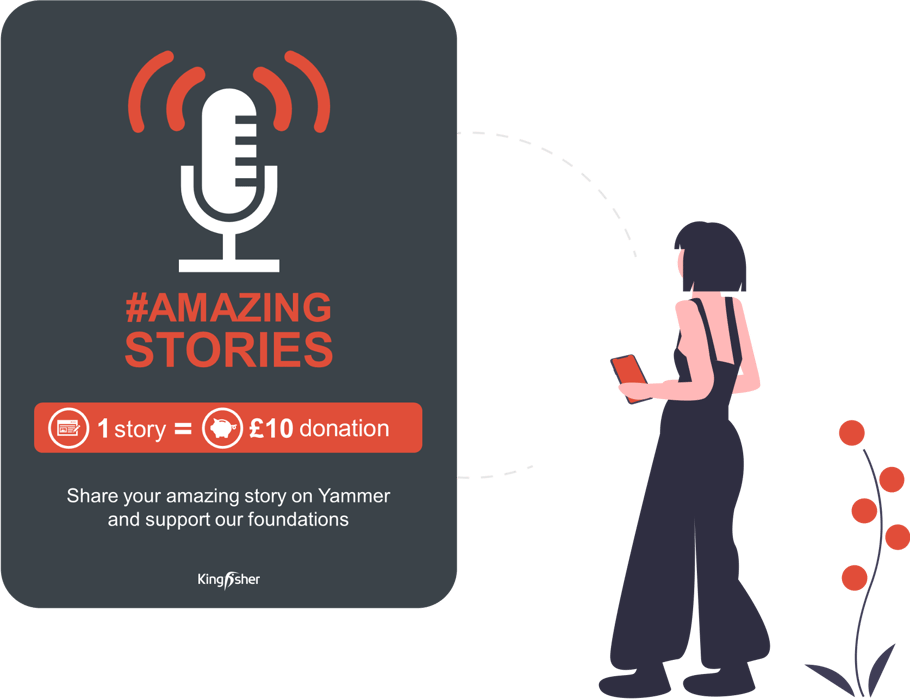 On top of that, a £10 charity donation was made for every story shared as a token of appreciation for employees getting involved.
In just four months, over 620 amazing stories were shared across all Kingfisher brands, with over 200 employees engaging with the campaign.
Some of the stories that came to light include B&Q staff doing coastline walks to raise money for Shelter charity, Castorama Antibes staff supporting disaster victims in the Alps, and Screwfix staff going above and beyond delivering essential products to isolating customers.
The campaign gave employees a chance to be recognized across the business and the opportunity to celebrate their fellow colleagues.
In the midst of a global crisis, such a positive initiative inevitably had a wonderful impact.
---

4. Southwest Airlines
Okay, it's not a retailer, BUT there are a lot of similarities in the structure of the businesses.
Also, this one was just too good to leave out...
Southwest Airlines receives the highest customer ratings out of the top 9 airlines.
Their secret? They put their employees before their customers.
The company released a blog post stating their approach to culture saying, "We believe that if we treat our employees right, they will treat our customers right, and in turn that results in increased business and profits that make everyone happy."
One example of this was when they announced the new employee uniform. They had 48 members of their staff design a uniform that employees would be proud to wear to work every day.
The airline also goes above and beyond in nurturing a friendly, happy culture at work, encouraging their staff to inject personality and humor into their announcements after one member, Martha Cobb, had an idea to inject a bit of personality into the in-flight safety talk...
A true legend of The Smile High Club...
One piece of advice that always stuck in my mind is that people should be respected and trusted as people, not because of their position or title.
----- Herb Kelleher, Southwest Airlines founder-----
Enabling this culture helps employees to feel they can be themselves, creating a happier, more engaged workforce, which inevitably directly affects customers and their experience.
So although they aren't retail they are a shining example of how engaging your employees and building a culture that allows them to come up with new ways of doing things and solve problems enables a business to perform better.
---
In conclusion...
In retail, employees can often feel disengaged from the overall company strategy.
So it's important to actively encourage and involve these employees in driving the company forward.
Happy employees mean higher employee NPS scores, reduction in turnover, savings on employee recruitment costs, and a higher-performing workforce.
If your employees feel engaged at work, that will inevitably shine through in terms of how they interact with customers as well as general productivity levels day-to-day.