---
Employee engagement and company culture have been brought to the forefront for a lot of businesses at the moment and Viva Engage is an incredible tool that businesses can leverage to listen to employees, keep them engaged and ultimately build a culture of open collaboration and innovation.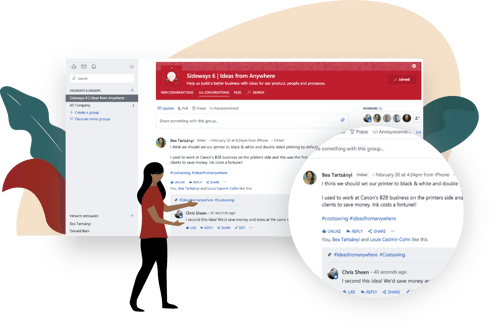 We have to be upfront, Viva Engage has a very special place in our hearts. The community and open feel of so many Viva Engage networks coupled with the ability to brand up groups and pin information and resources makes it an incredible platform for employee listening and ideas.
In this ultimate guide, we're going to look at why Viva Engage is such a powerful platform and why employee ideas are as important, if not more important, as they have ever been.
---
Why employee ideas matter
Research we conducted on the State of Employee Ideas showed that 4 in 5 employees (82%) have ideas to improve their business, yet one in five feel afraid to voice them.
These numbers are a big shame because employee ideas have long been the foundation for amazing innovations. Take the Happy Meal for example. In 1977, St. Louis Regional Manager Dick Brams wanted to come up with a new meal 'just for kids'. He pitched his box-based idea to senior management and they loved it. Fast forward 40 years and McDonald's is selling 90 happy meals every second. That's roughly 345,000 over the time it will take you to read this article(?!)

And it's not just McDonald's who have a history of harnessing the power of employee ideas. Companies like 3M, Google and Sony have all launched flagship products as a result of listening to their employees' ideas.
The real magic is in giving employees a voice. But what do we mean by that? Really, it boils down to two things: providing an equal, open and accessible platform from which employees can share their ideas and having a strong commitment to bringing the best ideas to life.
---
How to give your employees a voice
A digital platform like Viva Engage can have an important role to play because it's purpose-built for fostering social connection and collaboration. Within a business, a platform like this is incredibly powerful because it acts as a digital space in which everyone has an equal voice and an idea from an intern is given just as much real estate and publication as an idea from the CEO (as it should be).
At the same time, Viva Engage acts as a bridge between employees in different parts of the business. For global companies, workforces with both information and frontline workers or companies with a highly functional organisational structure, Viva Engage can break down silos and give visibility to all, company-wide.
Culture eats strategy for breakfast
----- Peter Drucker -----
Viva Engage is also an excellent place for employees to have more informal engagements with each other. A good company culture can increase revenues by 33% as it attracts great talent and encourages teamwork. Viva Engage acts as an online environment for culture to develop organically and as a place employees can curate a shared experience across the wider business. Nothing brings a company closer together than a Yammer group of cute pet pictures.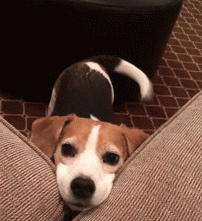 This is the power of Viva Engage – a platform that gives everyone across an organisation a voice as well as bringing the organisation closer through higher levels of transparency and collaboration.
Combine this with the way Viva Engage naturally fosters great corporate cultures and inclusion and you have one hell of a platform for sharing ideas! In fact, many employees naturally voice their ideas on Yammer when they start using the platform, but it is through creating a mechanism to collect and sift through these ideas to find the best ones that is the key to success.
Less than a third of companies have a clear process for managing employee ideas.
----- The State of Employee Ideas -----
---
How to unlock the opportunity
Idea management software enables you to automate the collection of ideas from Viva Engage and provides the tools you'll need in order to turn the idea crème de la crème into real world business transformation.
Trust us, when your organisation is collecting hundreds or even thousands of ideas a month, you need a process to manage, sort and group submissions.
You'll want to leverage the power of both the crowd and experts within the business when it comes to reviewing ideas. Ideally you want this review process to be automatic so great ideas can be shortlisted quickly and given the go head to be brought to life!
Communication is also crucial in the process. Keeping stakeholders in the loop is integral to the success of your campaign. So focus on updating idea submitters on their ideas, congratulating then on reaching new milestones and encouraging collaboration.
Employee productivity increases by 20 to 25% in organizations where employees are connected and kept up to date - McKinsey
Finally, leveraging some form of analytics will give you a better view of how your campaign is performing. Look at who the influencers are in your network, keep an eye on network-wide sentiment and trends and make sure you are tracking the business impact of all the ideas and subsequent projects or changes.
---
Companies crowdsourcing ideas with Viva Engage
Now let's have a look at some organisations that are using Viva Engage to collect ideas and unlock the insight existing within their employees.
Centrica
Centrica is one of the largest multinational consumer energy suppliers in Europe and with the energy industry going through constant change, the need for innovation and new ideas is a key focus for them.
To help improve their internal processes, drive operational efficiency and ultimately deliver a better service to their millions of customers, Centrica turned to their staff. It made total sense. The company's employees were the people who had the most intimate knowledge of how the company operated. Plus, they were the ones speaking with customers everyday as well as physically visiting their homes.
Taking full advantage of their active Viva Engage network, Centrica launched the Make A Great Idea Count (MAGIC) campaign where employees were encouraged to share their ideas. Ideas came flooding in and the company was quickly able to start leveraging the insight to make positive changes.
Prior to the introduction of Sideways 6, our business had not taken advantage of Viva Engage's functionality and infrastructure to successfully crowdsource ideas.
----- Jenny Jarvis - Centrica -----
Take one example - three employees at Centrica proposed a simple yet effective idea that went on the shave Centrica a huge amount of money. Through allowing customers to reply to automated engineer appointment text messages, customers could now cancel or change appointment times, meaning less time wasted for engineers.
The idea created over £5 million in efficiency savings as well as increasing the customer satisfaction score by 15%. A more efficient company and happier customers – all from the ideas of employees.
---
British Airways
Next up we have British Airways. Again, British Airways are a great example of using Viva Engage to engage staff, listen to their ideas and implement them to the benefit of customers and the business's performance.
British Airways have always been very customer focused and their campaigns are no different. Through their "Make it Great" and "100 British Things" campaigns launched on Viva Engage, they have been able to collect hundreds of ideas from employees that know the customer best.
With their initial Make it Great campaign, British Airways were able to collect a range of insightful ideas including, for example, how to make boarding policies more customer friendly. The response from employees was hugely positive and by using Viva Engage as a platform in which to share and collaborate around ideas, British Airways were able to collect five times more ideas from staff than they previously had.
We're hugely excited to bring the best of Britain to the world and ensure that travelling with BA is an unforgettable experience.
----- Hamish McVey - British Airways -----
To commemorate their centenary, BA launched a campaign that asked their cabin-crew for ideas to make the onboard experience quintessentially British.
One winning idea was to introduce a new British ale to complement their existing beer selection. Teaming up with Scottish craft brewery, BrewDog, they created the world's first brewed beer at 40,000 ft. Cans of the bespoke ale, aptly named Speedbird100, were an instant hit!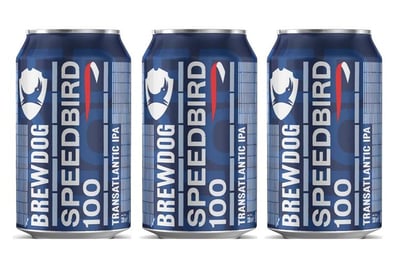 ---
How to run an employee ideas campaign on Viva Engage
We have seen the incredible impact that employee ideas can have and two fantastic examples of companies using Viva Engage to gather ideas to create business change.
We're now going to look at some of the critical things to ask yourself about when it comes to setting up your employee ideas campaign on Viva Engage. Answering these questions will give you a clear roadmap to running an employee ideas campaign on Yammer.
Start with why
If you're a fan of Simon Sinek like us, then you'll understand the importance of 'starting with why'.
Before getting stuck into all the exciting details like launch plans and executive sponsorship, you want to understand the why of your employee ideas campaign. Is your sole focus innovation? Or is it more about connecting and engaging employees?
Getting this set out early on will act as an important north star when it comes to the rest of your campaign. Think about British Airways – their campaigns are always focused around what matters most to them as a company – their customers experience.
What kind of campaign can you run?
Well, we're glad you asked! When it comes to choosing the type of campaign you want to run it's essential to focus on that all-important why (again).
Whatever your focus, Viva Engage is a great tool to run campaigns of any kind – from creating a listening leader and connecting your CEO to the workforce, all the way to a more targeted campaign to make your company more sustainable.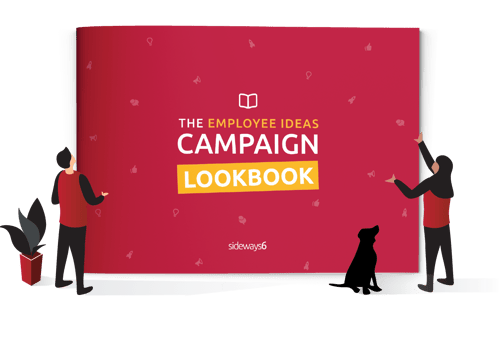 Our Employee Ideas Campaign Lookbook highlights ten different campaign ideas that you can use for inspiration at your company. You can download the Lookbook here and check out the real-life examples of how our companies, including our customers, have done it.
What's the plan?
Next, you want to start formulating the plan. In the planning stage, it is again important to build off your why (stay with me here). Key things to nail down in your plan are:
Who will be the executive sponsor?
How will you manage your ideas?
What's the process for choosing the best ideas?
How will you make the ideas a reality?
Is there time and budget available and who will own the projects?
Having an exec in place to really champion your project will increase the chances of success enormously. Get an exec onboard and have them really become part of the project.
How will you launch?
Use all the wonderful functionality in Viva Engage to make your campaign as visible as possible to your audience! You can run offline initiatives like events or launch parties and make sure you have a strong internal brand for your campaign.
Brand up the Viva Engage group and include some key information for submitters to encourage collaboration and engagement. Remember that as well as the stand-alone Viva Engage platform, you can now incorporate communities into Teams giving employees quick and easy access to your Viva Engage ideas group right within Teams.
Coming up with a catchy hashtag or group name can make a big difference and don't be afraid to go all out on the internal comms side of things using pictures, videos, stickers and community calls. We've seen one customer link giant lightbulbs to Viva Engage to light up when an idea was shared so the sky really is the limit!
When will the project run?
To genuinely create a culture of continuous improvement, engagement and innovation, we advise keeping your campaign running all year round. Doing so will create momentum from which other more targeted initiatives can be set up and all that impressive brand building you did in your launch can be leveraged and reinforced.
Once you have this up and running and people are engaging with your why, you can always launch additional projects within this campaign, but the real benefit of employee ideas is giving your employees a permanent place to go to whenever they have an idea to share.
---
Summary
And breathe! You've read the full ultimate guide and can now class yourself in the top 1% (at least) of people who really know how to run an excellent employee ideas campaign with Viva Engage. To recap, if you understand why you want to listen to employee ideas, have a good plan around how you will collect ideas and from who, and add this to an exciting launch plan, then you are on to a winner!
Viva Engage acts as the hub and community platform within your business and is already home to some fantastic collaboration and ideas. By leveraging the power of idea management tools to collect ideas and bring the best ones to life, your workforce can become an engine for innovation and growth for years to come.
Make sure to check out our other articles for more customer inspiration when it comes to listening to employee ideas on Viva Engage!