Managers in all organizations want ideas.
----- Jeremy North, Managing Director, Advanced Learning @ Taylor & Francis -----
The promise of starting an employee ideas program is vast and far-reaching. Seeking input from employees is often used to source fresh ideas, enhance processes, find efficiencies, foster collaborative cultures, stimulate innovative thinking, and uncover transformative concepts that can drive revenue. However, if your ideas initiative is not working as planned, it can be frustrating for both management and employees and have counter-productive effects within your workforce and negatively affect your bottom line. In this article, we will take a look at the top 5 reasons why your ideas initiative may be failing and provide some practical tips on how to fix them.
---
1. Lack of Communication
The first reason your initiative is failing could be a lack of communication. If your employees don't understand why this program is imposed upon them, what is required of them or what they will gain from the initiative, they may not want to participate. Buy-in is as important as participation itself. Communication about the initiative should include clear goals and expectations, any necessary training on how to participate, and strong advocacy for the program from senior stakeholders. To fix this issue, plan your communications strategically and think about what you need to communicate before, during and after ideas campaigns. You could hold roadshows across the business, training, regular meetings and updates through intranets and newsletters etc.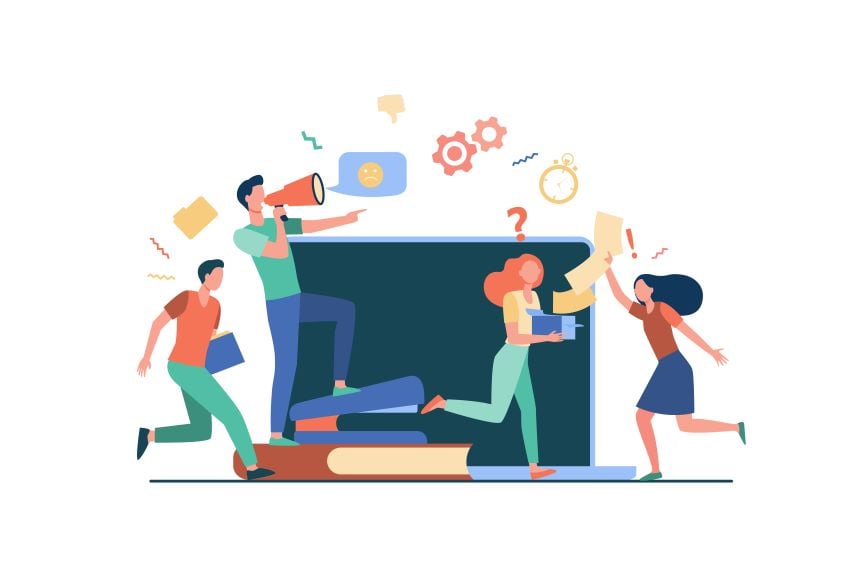 Find out how Taylor & Francis managed to engage 40% of its workforce in their ideas program before it even launched.
---
2. Lack of Recognition
If your employees are submitting ideas, but not hearing back or receiving recognition, it can be demotivating. Recognition can be as simple as a "like" or comment on their submissions, a "thank you" or a token of appreciation. By recognizing your employees' suggestions, you validate their participation, which encourages them to continue to submit their ideas. Consider automating reactions to ideas submitted if that's available or feature summary of ideas submitted on your intranet or in internal newsletters, for instance. This will make employees feel seen, valued, encourage participation, and help sustain momentum.
You might be wondering if recognition could be incentivized, i.e. should you reward employees for participating in the program with monetary bonuses or gifts. Here's a video to explain why it may not always be the best idea.
M&S continuously recognizes and rewards its employees with an engaged CEO who likes and comments on every idea and small tokens of appreciation as part of the 'Straight to Stuart' employee idea program. This leads to a deep sense of engagement:
I am delighted to have had a 'yes' from Stuart. I have received a postcard and an amazing Pin Badge. I am thrilled with this and am proud to work for M & S.
----- Lesley Davison – front line worker @ M&S -----
---
3. Lack of Leadership Involvement
Leadership involvement is a critical factor in the success of an ideas initiative. If leaders don't support the program or if the program is seen as a side project, employees will feel like the initiative is not being taken seriously. The most successful ideas programs are leader-led and aligned with the businesses' strategic goals. To engage leaders in your idea management initiative, it is important to involve them from the start by presenting a clear business case that outlines the short and long-term benefits. Leaders' support and participation will inspire further engagement, amplify the importance of your program and make it is much more likely to succeed.
Our podcast series 'Listening Leaders' features some great examples of CEO-led ideas initiatives and why listening is at the core of leadership.
---
4. Over-Complication
When employees feel like a process is too complicated or time-consuming, they may not engage with enthusiasm. The idea submission process should be easy and user-friendly to allow employees to engage with minimal effort. A steep learning curve will discourage people to take part. Most of us are creatures of habits and naturally resistant to change so make it as easy as possible to engage with new technologies and projects. Equally, if it is too hard for ideas managers to analyze and review ideas, it can lead to a lack of timely follow-through (see point 5) and they can easily become overwhelmed with too many ideas.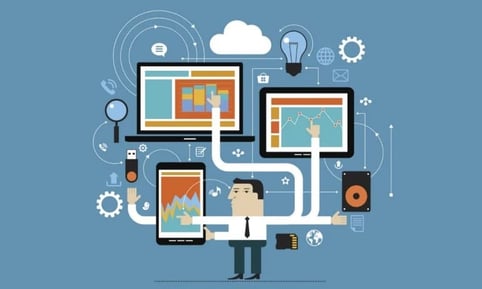 A great solution to maximize adoption and minimize friction is to integrate your program in the tools your employees are already using and familiar with. This could be your intranet like Interact Software or your collaboration tool such as Microsoft Teams. That way, the program will feel like an extension of your employees' existing tech stack and will require minimum learning.
---
5. Lack of Follow-Through
The fifth reason your ideas initiative may be failing is due to a lack of follow-through. If employees submit an idea and never hear back, or if their idea is rejected without eason or feedback, they are less likely to continue to submit ideas. Following through, acknowledging the submissions and giving sound and thoughtful feedback actually encourages continued participation because people feel heard and understand the scope of our campaign better, which in turn makes them re-think ideas and submit new and better ones. So by giving good feedback you not only engage people but you ultimately encourage better quality ideas. Time is also of the essence. Timely responses and feedback is important. As much as possible, we recommend automating acknowledgement and ensuring your review process is sound and timely with an integrated approach if that is available. Ideas brought to life off the back of your ideas program are the ultimate follow-through and hugely rewarding for the people who collaborated to make it happen.
Nestle has successfully brought over 150 ideas that came through their ideas program to life.
---
Conclusion
To ensure a successful ideas initiative, make sure your communication is clear, engage employees, and get leadership involved. Keep the process simple and easy to use, and follow up promptly and give feedback. With these tips, you can improve your ideas initiative and see the benefits of engaged and motivated employees. Not only will successful ideas initiatives help your business, but it will also make your employees feel valued and invested in the success of your organization.