---
The Executive Edge:
More Endorsement, More Impact
Gaining the endorsement of senior leaders is critical when running an employee ideas programme. Senior leadership support signifies to your business that they care, that it's important, and that employees' opinions matter. With this comes resources. Resource for the team, resource for programme funding and, importantly, resource for implementing ideas.
But how do you ensure leadership buy in? In this post we explore the importance of engaging senior executives in idea management, and provide practical steps on the how.
In this post, we explore the importance of engaging senior executives in idea management and provide practical steps to secure their support.
---
Supporting leaders to do more with less
The context: Leaders unable to leverage the expertise of their biggest asset, their people, are missing the opportunity to do more with less.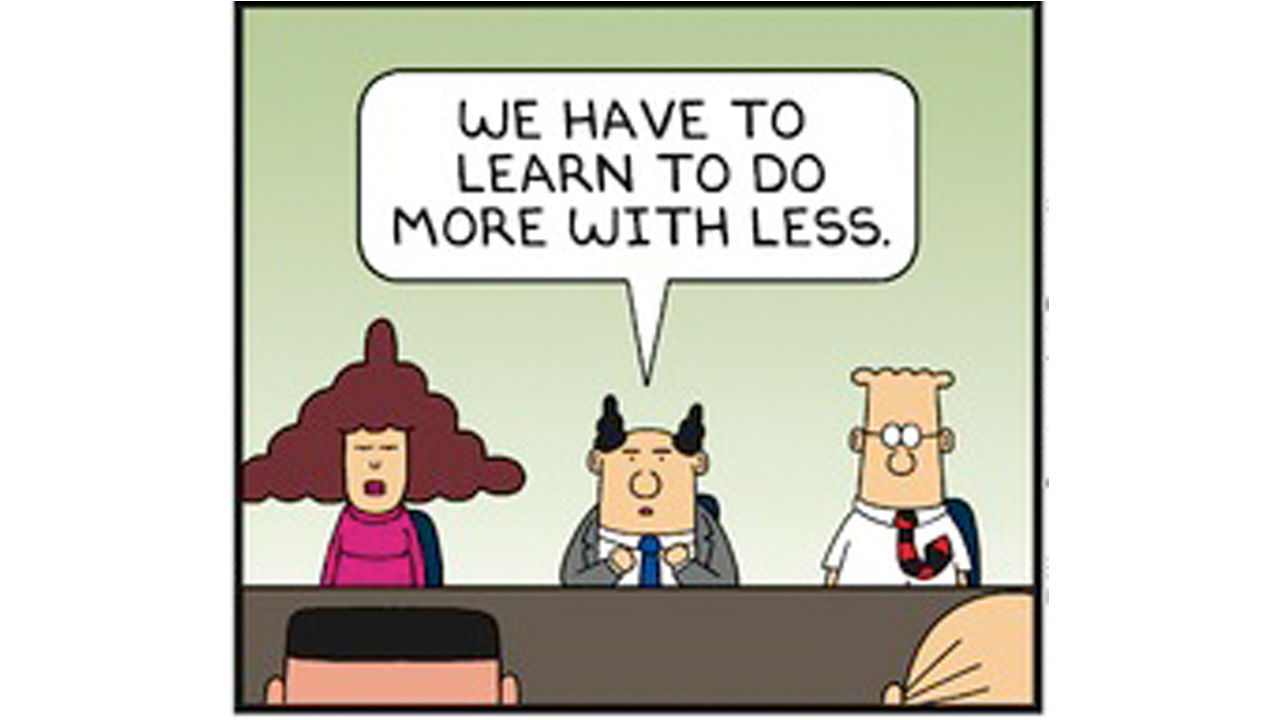 The result? Quiet quitting. Where you actually get much less, with less.
Business leaders can reverse this trend by not only inviting their employees on the journey, but asking them for help steering the ship. Just ask Balfour Beatty, the UK's largest construction company, whose senior leadership harnessed the power of employee ideas to engage their workforce and drive significant improvements.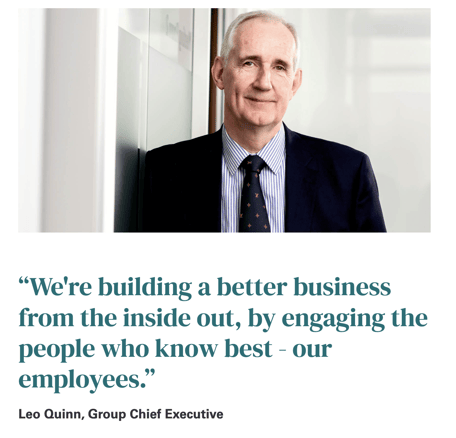 They gained £58m and saved 441k hours of work from ideas submitted by employees.
---
The role senior leaders must play
Ultimately senior leaders have control of the purse strings. And decision making power on where resource flows. In todays age, with competing priorities and resource being funnelled to the highest priority initiatives, how do you engage your senior leadership team to make things happen?
Driving Strategic Alignment
Fully aligning ideas campaigns to strategic initiatives and business goals provides clarity on purpose, which makes it easier for leaders to channel their resources to help make change happen and create impact.
Amplifying Employee Engagement
When top leadership participates, it sends a clear message to all tiers of the company about the value and importance of the campaign, this sets a great example for employees at all levels to follow.
Facilitating Quick Decision Making
With executives onboard, the decision-making process can be streamlined, and blockers can be removed, ensuring that the best ideas don't get stuck in bureaucratic bottlenecks.
The role of a leader is not to come up with all the ideas, but to create an environment in which great ideas can happen.
(Source: Simon Sinek)
---
Secure Leadership Support: 8 Practical Steps
Think first about yourself.

It's allowed. Influencing up is a wildly important skill, so take this opportunity to do it.

Strategically align your campaigns to business goals

or topics that matter to leadership e.g., '

How can we speed up our transition to net-zero

?'. Proactively share an ideas campaign pipeline. If you can't articulate how your campaigns support the wider business goals, get here fast!

All great plans begin with a clear end goal.

For example, if you want your ideas to grow sales, set up your campaign submission questions to drive this.

Leverage people who make things happen

, like sourcing allies passionate about furthering their career, or choosing reviewers with the right knowledge to progress ideas quickly.

Momentum creates momentum.

By celebrating and bringing existing ideas to life, you increase awareness, increase the likelihood of buy-in, and on it goes!

We're all human, so make connections. Broaden your internal stakeholder map. Use LinkedIn.
Communicate solidly

. Utilise these four critical skills from 'How to Win Friends Executives and Influence People': ask leaders for input on campaign questions, acknowledge past campaign mistakes, actively listen and summarise what the executive is saying to show understanding, and express gratitude for their involvement.

When communicating persuasively, remember point 1 - the executive will be thinking,

'what's in this for me?' so tell them

, and use the story behind the data to back this up. Ask for one thing only, e.g., an endorsement video for which you will propose a script to save them time.
---
How Sideways 6 drives the value leaders need
At Sideways 6, our robust idea management solutions are designed to seamlessly integrate with the flow of work, ensuring a minimal learning curve and guaranteeing maximum adoption.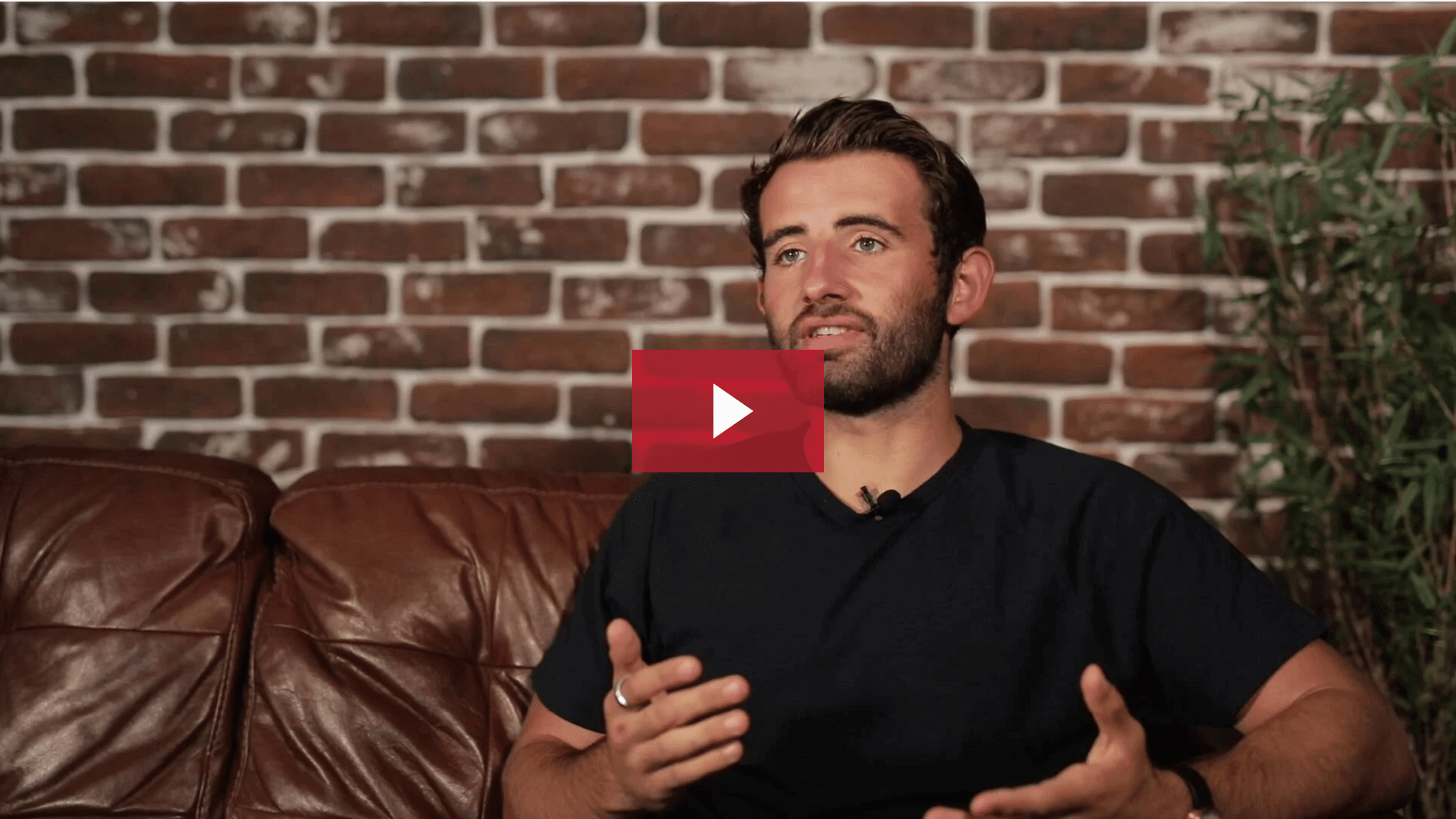 Through our platform, businesses can not only harness the collective intelligence of their employees but also align it with the strategic vision of their top leadership. Our customers' success stories stand as a testament to the transformative power of executive involvement. In our experience, strong leadership support is the biggest determinant of an ideas programme that delivers the value your business wants.
Over to you.
---
If you'd like to speak to our team about how to make the case for an idea management solution and how it can help your business to do more with less, don't hesitate to get in touch.
---