---
The retail industry is, as you probably know, a cut-throat industry.
It's highly competitive, fast-paced, and if you start to lag, you will get left behind.
As we enter a new age of working, the retailers that are leading the charge and pushing ahead of competitors, are those that empower employees at all levels of the business to make a difference.
---
Your employees are the ones who work on the shop floor, who deal with customers face-to-face every single day, and who know the ins and outs of what happens on a daily basis.
These employees have insights that leadership cannot access.
In the retail industry, this insight could be the difference between success and failure.
More and more companies are beginning to recognize this, and are therefore creating ways for employees to be empowered to speak up and share ideas.
Happy employees mean happy customers.
By actively asking employees for their ideas, you are allowing them to take ownership over the business, you are showing them that their opinion matters, and you are empowering them to make a difference.
4/5 employees have ideas to improve the business
1/3 employees feel their ideas are ignored
More than 1/2 employees say their company fails to act on good ideas
When done well, employee idea campaigns, backed up by effective idea management, can be extremely effective in helping companies to grow and stay ahead of the competition.
---
The current landscape
Now more than ever, retail is a very competitive industry.
With major shifts in consumer spending, retailers are pushing harder than ever to attract and maintain customers. A key aspect of this moving forward will be for retailers to evolve alongside the consumer in order for their brand to maintain relevance.
This means companies shouting about their brand and purpose, with a specific focus on sustainability at the heart of their strategy. The nature of the industry means that retail companies have a large, dispersed workforce that operates on many different levels.
92% of the company employees are in-store or floor-level staff, meaning that it is essential to have an engaged and productive workforce in all your stores to ensure business success.
Although there is currently a threat of supply chain disruption, the retail industry is expected to grow, with new consumer behavior pushing product and business model innovation.
But, as the cost of living grows and applies financial pressure on households, consumer spending will be reduced, meaning that retailers will have to compete to attract customers.
And, with a new generation of employees entering the industry, there are more problems with staff retention and hiring than ever. Companies must provide a positive employee experience in order to attract and retain talent. The great resignation is well and truly upon us...
---
The Problem
Retailers tend to operate with a very disparate workforce.
This results in a lack of employee engagement, issues with process as frontline employees don't have the means to communicate with leadership, whist leadership is unable to see what is happening day-to-day on the shop floor.
On top of this, E-commerce is growing with most retailers operating on a 'clicks and bricks basis', customers are becoming more conscious and competition is rising, meaning that customers are expecting more and more from their in-store shopping experience.
There's often a large percentage of employees that feel disconnected from the business as a whole and its strategy and goals.
In today's world, employees want more and more recognition and appreciation, but this can be hard with such a disparate workforce in the structure of retail.
And when your employees feel disengaged, this inevitably affects their interactions with customers, which then will impact customer experience and eventually profitability and business success.
68% of companies have no process for idea management
56% of companies fail to implement winning ideas
80% of collaboration efforts fail due to lack of adoption
---
Employee ideas in retail
Through progressive and distinctive collaboration retailers can achieve something much greater than the sum of its parts.
With the majority of retail employees working in-store, leadership has no way of seeing everything that happens and knowing what can be fixed or improved.
Take a look at this webinar with Microsoft on how they are helping to revolutionize retail with Microsoft Teams and employee ideas...
So, it's vital to capitalize on the insight and unique perspective of employees who can identify and solve problems that leadership may not even know exist.
Who knows how much time and money is being wasted due to inefficient processes?
And who is better placed to know what customers want than the people that interact with them face-to-face every single day?
---
Process Improvement
The retail industry is plagued by poor in-store execution.
Research has shown that 'out-of-stocks' alone cost retailers $47.4 billion annually. On top of that, only 39% of consumer goods brands are happy with their store-level process execution.
According to Quri, as much as 25% of sales lost in retail are because of poor retail execution practices.
Considering that, on average, 92% of retail employees are in-store employees, it makes sense that the companies that aren't capturing those ideas from the frontline have no visibility on day-to-day execution practice and business processes.
You cannot run a successful retail business from memory.
----- John Hartford -----
But, efficient processes are the key to a successful business. Day-to-day operations ensure the company is running smoothly and ultimately impact profit, cost-savings, and productivity.
Employees see things that leadership can't see. They know how things work, they have insights into the details of day-to-day processes that could save the company time and money.
Without that insight, there will be blind spots that are just bleeding resources. To find, fix, and improve these areas, you need eyes everywhere and ideas from anywhere.
Employee ideas can help to increase profit by identifying solutions that save the business money or company working hours. For example, since the company-wide employee suggestion scheme was introduced, Marks & Spencer saw a 17.9% increase in profit before tax (£187m in October 2021 up from £159m in October 2019).
If you encourage a culture of staff identifying areas to improve processes, you can quickly identify company-wide trends, often applying one idea to multiple stores, thus multiplying the benefit you see from its outcomes.
More often than not, ideas to improve processes are merely a case of simplification. Identifying how an organization can simplify its processes can reduce the time employees spend on it, which in turn saves the company money.
One UK retailer, for example, was looking for ideas around how they can solve problems and improve processes in the business, with a key focus on measurable outcomes.
So far, they have saved over £2.5 million from ideas that their staff has submitted (I.e. one staff member's idea managed to reduce the average till receipt by 12cm).
In a cut-throat industry like retail, these process improvements could make all the difference in whether you succeed or fall behind your competitors…
Take a look at this article detailing 4 examples of retailers improving processes with employee ideas.
---
Employee Experience
As we witness the new wave of generation X and Y entering the working world, we're seeing new priorities and concerns arise.
These new generations entering the workforce have different attitudes to work and want to be able to have a voice in their company.
And, according to Gartner, only 13% of current retail employees are fully satisfied with their experience at work.
In contrast, a study by Gallup found that higher engaged business units result in a 21% increase in profitability, with engaged employees showing a 17% increase in productivity, a 41% reduction in absenteeism, and a 20% increase in sales.
Naturally then, it's essential for retailers to recognize this change and to engage employees at all levels to help develop an inclusive workforce strategy and develop more rewarding jobs in order to positively impact profitability.
The new wave of employees wants to have their say and want to be heard, they want to feel involved in the company they work for and be given a voice and the opportunity to make a difference.
Only by empowering employees can organizations build a highly engaged and productive workforce that can help propel the company to new heights as we enter a new generation.
Want to see how others are doing it?
Check out our case study with Kingfisher, who engaged employees by recognizing the amazing efforts of their colleagues across the company.
Businesses with engaged employees see a 17% increase in employee productivity. Employees that are more productive on the job are also able to become more familiar with customer needs.
Besides, who better to tell an organization how they can improve employee experience than the employees themselves?
They're the ones who know what will make them feel happier in their jobs, and they're the ones who any decisions will affect, so, it makes sense to gather their thoughts and ideas.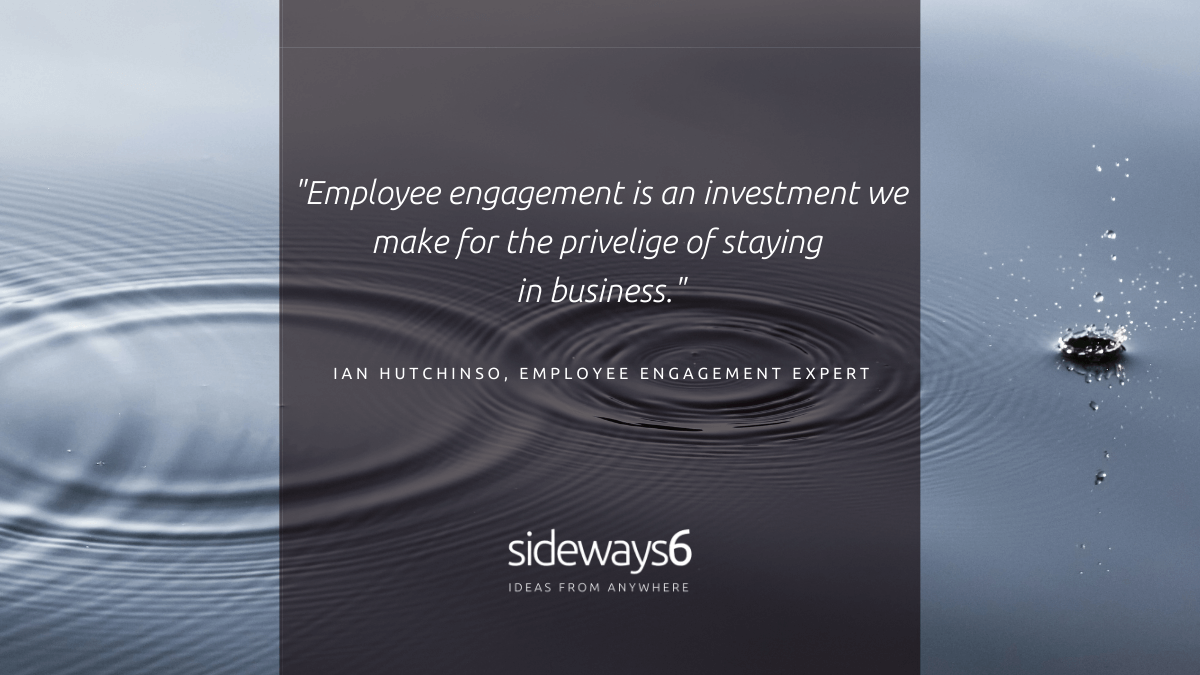 The companies that make efforts to prioritize employee experience and ensure that their staff views the company as the best place to work will be the ones to shine.
The impact of happy employees helps to raise eNPS and increase employee retention rates which ultimately saves money. On top of this, employees that are happy and engaged are also more productive in their day-to-day job.
Take a look here to see how you can engage and empower your employees with employee ideas: Create a great place to work with employee ideas.
These employees are the face of the business, and if they feel empowered and engaged at work, this will reflect in their performance and, in turn, positively impact the overall customer experience.
Employees want to be able to feel a sense of ownership; 92% of workers said that when they are recognized for successfully carrying out specific tasks, they are more likely to do them again in the future.
Businesses often forget about the culture, and ultimately, they suffer for it because you can't deliver good service from
unhappy employees.
----- Tony Hsieh, CEO at Zappos -----
For example, Marks & Spencer, one of Britain's most loved retailers, had been struggling. They were falling behind competition and sales were diminishing.
That was until the company made a call to their employees, encouraging them to speak up and share their ideas and insights to help M&S not just survive but to thrive.
M&S employees responded, and have since shared over 20,000 ideas, 500 of which have been successfully implemented. Customer sales are now up by 29% year-on-year on top of a 5% increase on their employee NPS.
---
Sustainability
In today's world, conscious consumerism is a force to be reckoned with.
Research shows that 90% of consumers are more concerned about sustainability than ever before, with 41% of shoppers recognizing that recyclable choices and sustainable packaging influence the buying decision.
Whilst 70% of shoppers are willing to pay 5% more for sustainable products.
Consumers are more conscious than ever before in their decision of where to shop and sustainability is a key factor in that decision.
Companies that are seen to be actively pursuing authentic sustainability goals and engaging the entirety of their company in their sustainability strategy will be looked on favorably and become popular choices for consumers.
On top of this, employees want to work for companies that are seen to be making genuine efforts to become more sustainable, and companies that are involving their staff in sustainability and giving everyone the opportunity to make a difference.
This is where the power of employee ideas comes into play.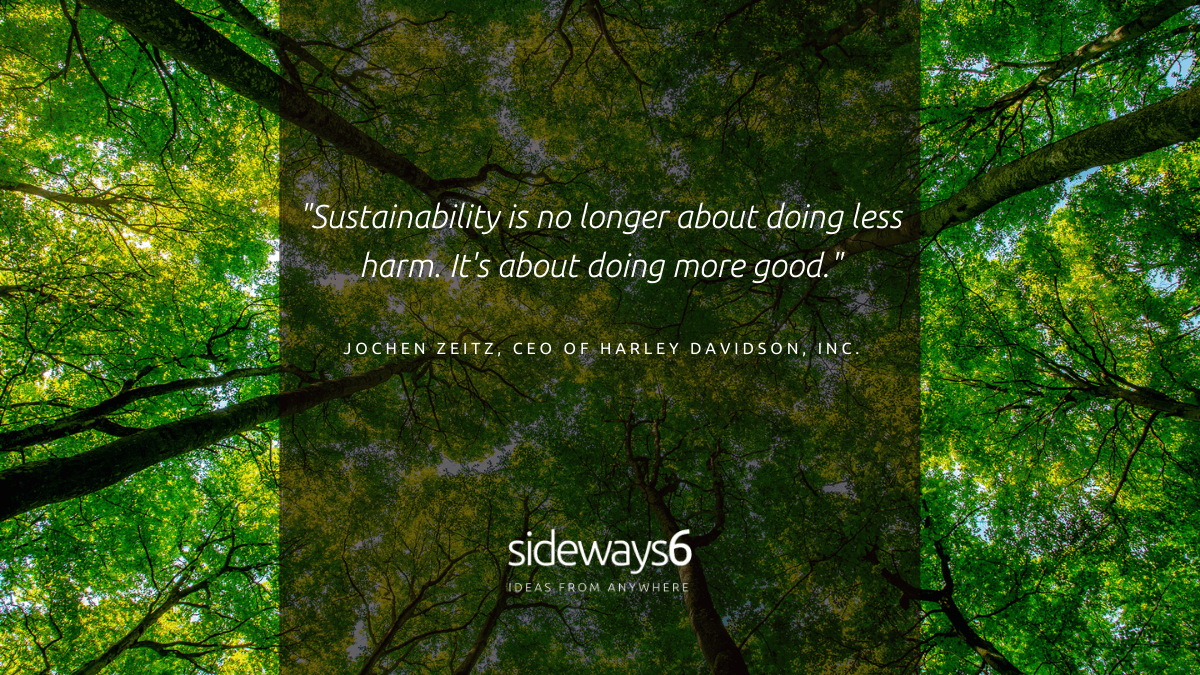 Take B&Q. The UK retailer asked employees to share ideas around how they could become more sustainable as a business. One simple but successful idea that has already been implemented, was to give each employee a personal, re-usable B&Q water bottle.
Not only does this ensure employees can stay hydrated and therefore help to boost morale and productivity, but it also reduces the number of plastic water bottles being brought into work every day, thus reducing plastic waste.
Another example comes from British retailer M&S, where one person suggested that they remove paper return slips from every online parcel in place of digital returns, saving 205 tonnes of paper each year.
That's over 5,000 trees every single year!
There are various other examples of how employee ideas at M&S are encouraging staff and customers alike to be more sustainable.
For example, the 'Shwopping' initiative:
Companies can attract employees and consumers alike by running employee ideas campaigns asking staff for ideas on how they can become more sustainable, all whilst identifying green solutions and making genuine positive changes.
Customers want to buy from sustainable brands, employees want to work for sustainable companies. By actively involving employees in their sustainability strategy, they are showing they care.
---
Summary
Traditionally, retail companies have operated with major disparity between their employees on the shop floor and senior leadership.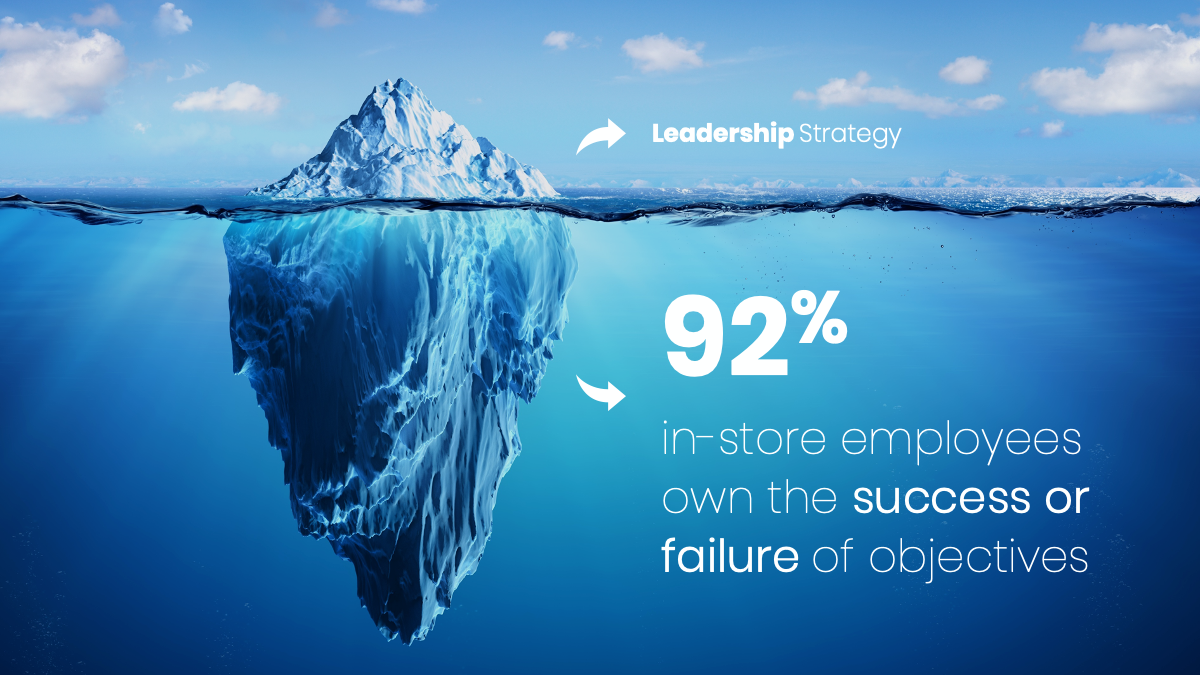 In the digital era, these barriers are easier to break down and the companies that are bridging the gap between leadership and shop-floor employees are the ones that will sail ahead of their competitors.
Employees have the insight to identify areas to save time and money, to provide a better customer experience, to help create a more sustainable business, and how to motivate and engage themselves.
If companies are failing to engage and empower their employees to share their ideas and help propel the business forward, they will bleed time and resources, will nurture a disengaged workforce, and eventually, fall behind industry leaders.
It's not a question of whether you should or shouldn't be listening to employee ideas and bringing them to life, rather it's a question of when will it be too late?
---
If you found this article useful, you'd love our Webinar 'Revolutionizing Retail' with Microsoft, or perhaps you're interested in seeing what other companies in your space are doing?
If so, check out our case studies, featuring stories from the likes of Marks & Spencer, Nestlé, and Kingfisher!